About this product
The Steerable Rock System (SRS) is the auger boring market's first steerable head designed to navigate not only solid rock but difficult fractured rock conditions as well. Engineered to operate in rock up to 25,000 psi, the SRS allows operators to keep bores online and grade even in the toughest ground conditions for an on-grade bore.
PIPE INSTALLATION IN ROCK
The SRS heads are designed to complete tough rock crossing in rock varying from 3,000 psi to 25,000 psi in strength.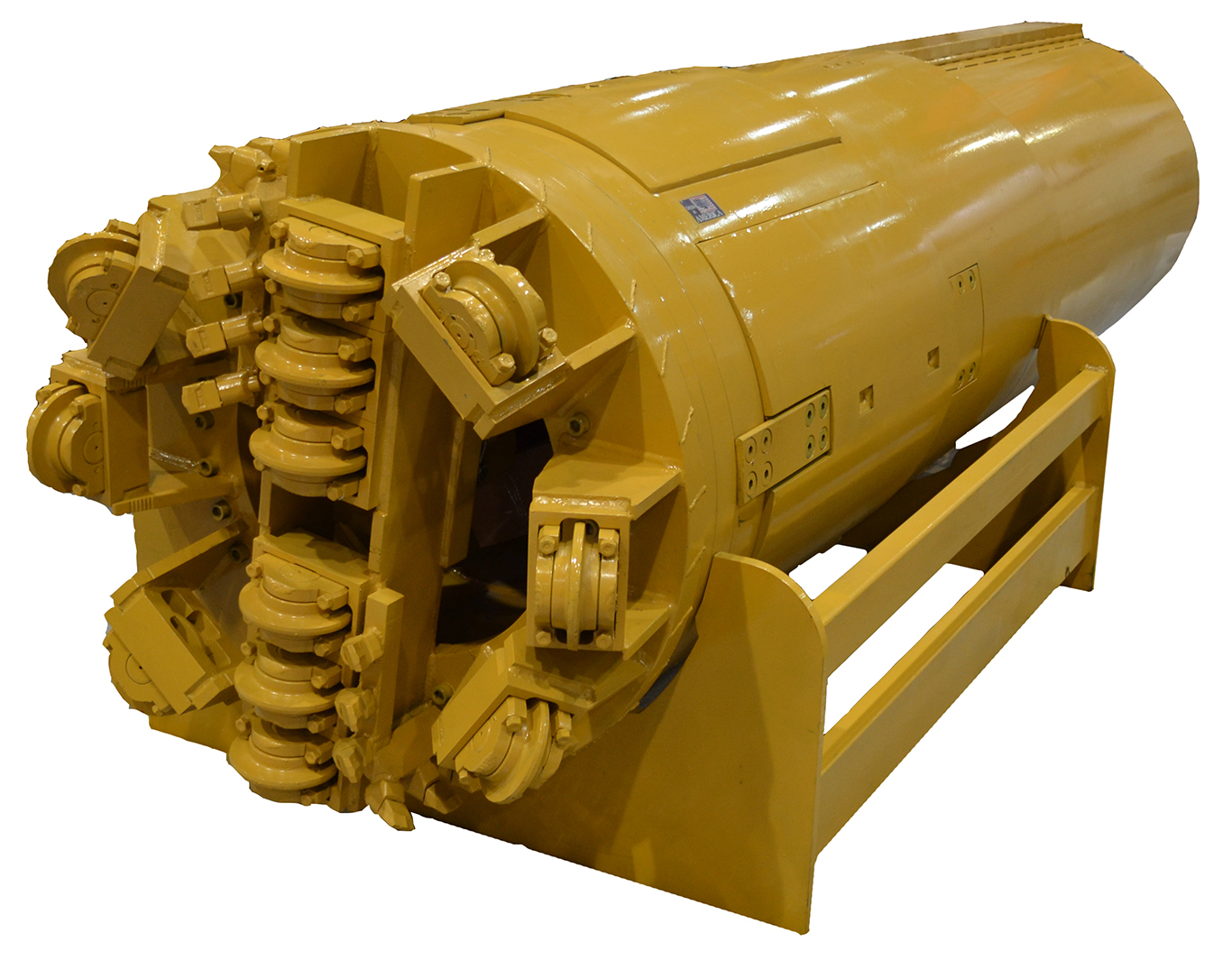 SINGLE PASS
Pipe is installed accurately in one pass, no need for a pilot bore.
REAL TIME STEERING
No need to pull augers and go up the tunnel to adjust the steering, all steering adjustments are done from the safety of the launch pit.
ONLINE, ON-GRADE
Pipe installation is monitored for the complete crossing with adjustments to the steering to keep the SRS head on the intended path.
CONTROL STATION
Works for all SRS heads, fully self contained, recirculating tank for water level including charge pump, self contained lubricating system, set up for fluid/bentonite injection, pitch indicator ready, easy to operate.
Auger Flight
McLaughlin offers both wound flight for smaller diameter auger as well as pressed flight for diameters from 3" to 60" Diameter.
McLaughlin Grade Indicator
The McLaughlin grade indicator includes a calibrated site tube and valve controls for purging, charging and topping off the system. All are housed in a high-impact padded case with carrying handle to protect the instuments.
Grade Maintenance Kit
Grade Maintenance Kit can be built with a hinged lead casing section which can be raised or lowered via a screw adjustment from the boring pit. The McLaughlin kit includes; turnbuckle, two hinges and mounting hardware
Battery
12 volt for alignment lights
Steering Head Diameter and Weight